Technology Access Programs
Making Our Technology Accessible
Here at Sphere Fluidics, we want to help biopharmaceutical companies access the underlying components of our technology. That's why we're making our Cyto-Mine® technology accessible to as many researchers as possible. We've implemented a Technology Access Program to offer our cutting-edge technology to five partners on a first-come, first-served basis. Several of these slots have now been taken.
Each partner will gain early access to the Cyto-Mine® platform and gain a time-based competitive advantage. During this time you will get technical support, consultancy, purchasing discounts and early access to our systems to give you that competitive advantage. Partners will also be able to contribute to shaping the development of our technology. We invite you to provide feedback to help us enhance features and usability, ensuring our technology continues to advance and meet the needs of biopharmaceutical discovery and development experts.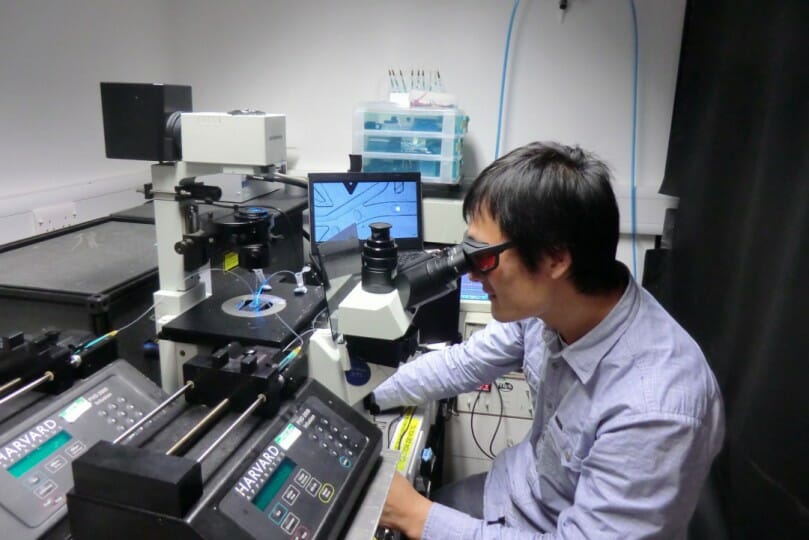 Why Partner with Sphere Fluidics?
One of the main benefits of this scheme is the significant cost saving achieved by sharing the development costs and investment with the other partners. Whilst in the program, partners will receive a sub-license to around 40 patents in our portfolio, covering novel biochip designs, instrumentation, optics, cell analysis and counting processes, and surfactant structures.
Entering the program will also mean that the partner will get early access to the Cyto-Mine® system and software, novel Cyto-Cartridges™ (these integrate a number of biochips) and specialist chemicals. Contact us for up-to-date news on this program, its availability and cost.