Why Choose the ESI-Mine™ Single Cell Analysis System?
When working in the the field of synthetic biology, our ESI-Mine™ platform can be used for high-throughput mass spectrometry (MS) analysis. This technology enables the retrieval of living copies of hits that are normally destroyed during MS procedures. This is particularly useful when analysing rare proteins or cell libraries, where you simply can't afford to lose samples or make replicate libraries upfront.
ESI-Mine™ works by firstly encapsulating individual microbes and then incubating them in growth media to enable metabolism and cell division. The picodoplet library is then transferred to an MS splitting biochip, where one replicate picodroplet is sent for analysis and the other remains stored on the biochip. When a 'hit' or clone of interest is identified during MS analysis, the corresponding stored picodroplet can be retrieved and further investigated.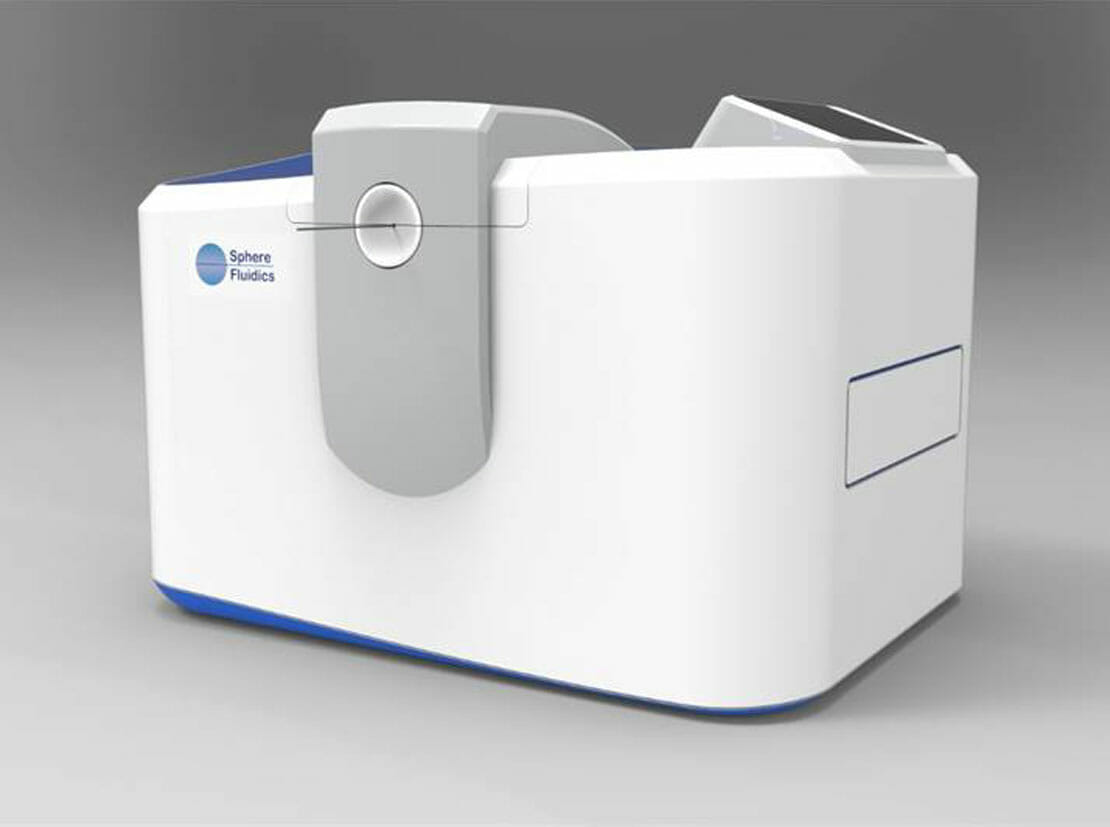 Advanced Technology for High-Throughput Mass Spectrometry Analysis
ESI-Mine™ is an accessory device for an electrospray ionisation mass spectrometer, and can analyse more than 200,000 picodroplets per day. The fully automated system has specialised consumables and software that enable it to run a sample assay in less than 10% of the time required by current technologies.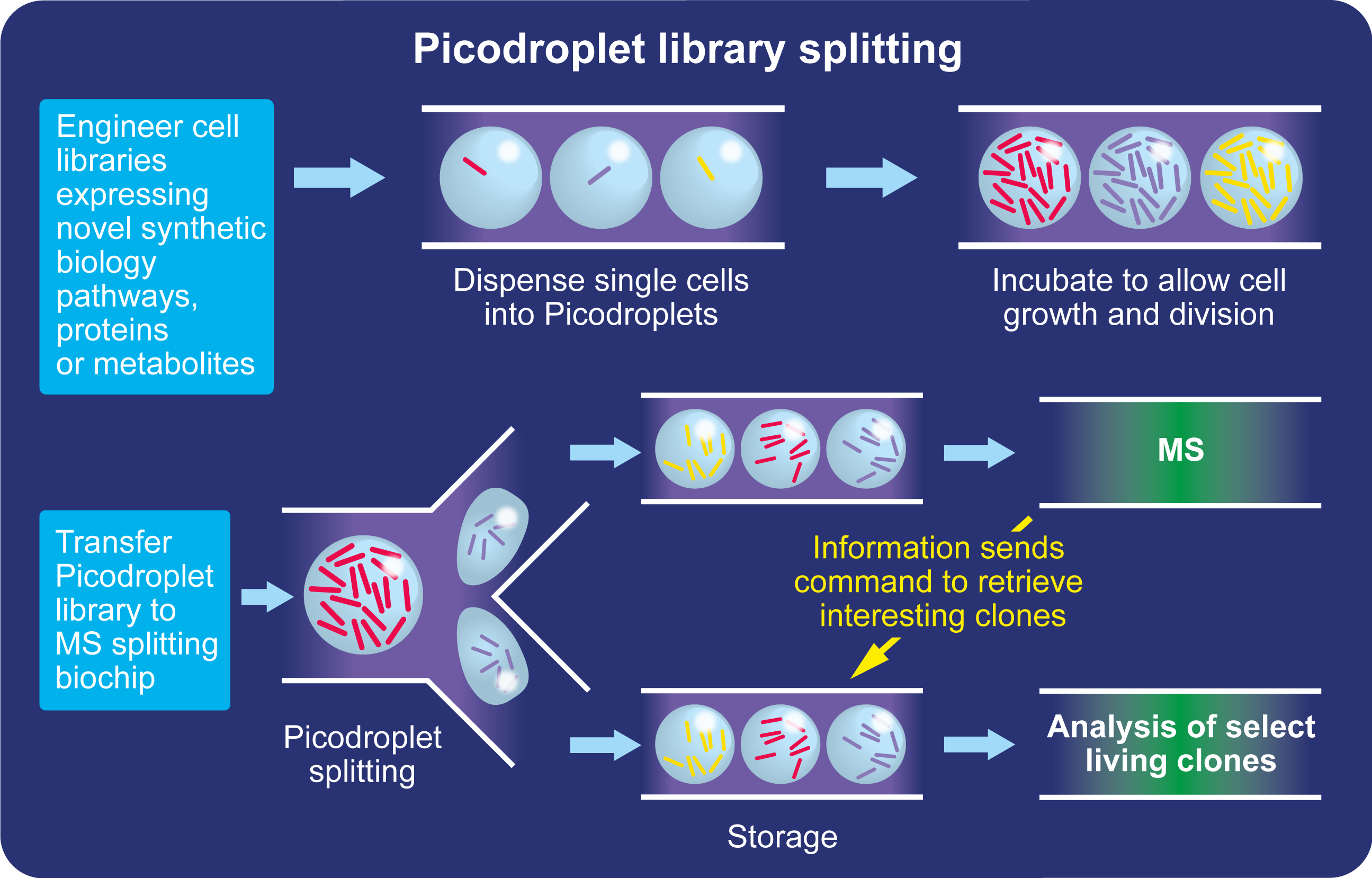 Why Choose Our Technology?
Because we have a competitive edge. The ability to complete assays faster than current competitive technologies means that you can increase your throughput while saving on reagent volumes and associated costs.
Find out what you can do with our technology.
Want to see our technology in your laboratory?
Seen enough? Then let's get started.