Careers at Sphere Fluidics
Here at Sphere Fluidics, our aim is to combine expertise and exciting technology to help our customers reach their goals faster and more cost-effectively. None of this would be possible without our team – it's their knowledge, commitment and enthusiasm that makes us who we are.
We recognise this, and in return, offer a supportive environment that encourages employees to learn and develop. Since we are a forward-thinking company operating in a rapidly-growing industry, we help individual staff members develop and progress in their careers. We offer our employees exciting projects, excellent training, and an attractive compensation package including employee share options, a Workplace Pension Scheme, life insurance and performance-related annual salary increases.
We strongly believe that collaboration drives innovation, and as such, our goal is to build teams of people with a shared passion for integrating cell biology, microfluidics and leading-edge engineering into innovative solutions.
If you think this sounds like you, then please see below for current job opportunities.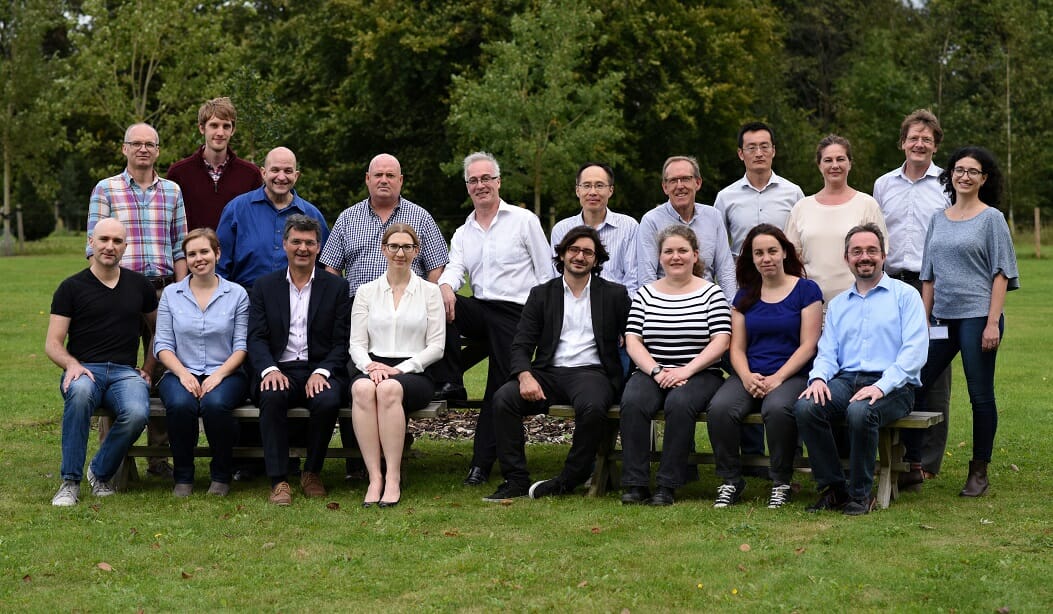 Current Employment Opportunities at Sphere Fluidics
Job Title: Scientist – Chemistry
Location of job: Cambridge
Company: Sphere Fluidics
Salary range: £24,000-£32,000 per annum.
Job Type: Full-time, Permanent
The closing date for applications for this position is 10th June 2018.
Sphere Fluidics Limited is a rapidly growing Life Sciences company based in Cambridge, UK. The company is developing innovative engineering solutions and chemistries for use in novel microfluidic-based instruments for single cell characterization and selection. The R&D team is now looking to recruit a Scientist into our Chemistry Group. The successful candidate will work in a multi-disciplinary team on a range of exciting and leading-edge projects with external global companies.
Key duties include:
Contribution to nominated research projects;
Developing new chemicals and novel microfluidic biochips;
Generation and/or input to new publications and patents;
Interaction with existing collaborators on approved R&D projects;
Plan and perform other experiments aligned with Company needs;
Production of the company's key specialist chemical products;
Production of the company's key microfluidic biochip products;
Conducting QA/QC to assure the company products meet and/or exceed the set quality standards;
Maintaining stable supply chain of critical materials for production;
Maintaining appropriate stock of the company's chemical products;
Maintaining production tracking records and documentation to meet ISO 9001 requirements;
Shipping the company's products to customers;
Complying with the company's set safety standards and policies
Required qualifications, skills and experience:
MSc or PhD in organic chemistry, and proven working experience in a chemistry laboratory;
Practical experience and knowledge of a wide range of synthetic chemistry reactions and techniques;
Excellent communication skills;
Past experience in chemical production and quality management is highly desirable;
The ability to work both independently and collaboratively is highly desirable;
Experience in the development and scaling-up of chemical processes;
Soft-lithography fabrication and microfluidic development experience is highly favourable;
Experience in working closely with customers is of added value in this position;
Mass Spectrometry experience is an advantage.
If interested, please e-mail your CV Human.Resources@spherefluidics.com and include the term "Scientist – Chemistry" in the title.