Analysis of Microbes Generated Using Synthetic Biology
How Our Technology Improves the Analysis of Microbes Generated Using Synthetic Biology
Synthetic biology allows researchers to optimise and create new metabolic pathways, increase yields of key enzymes or metabolites, and even to make new molecules or chassis microorganisms. In order to analyse the performance of new genetic constructs and find high value variants, screening is required as part of the Design-Build-Test-Learn cycle. However, the number of clones within a library is typically in the region of tens to hundreds of thousands, making the screening process a time-consuming and often laborious process.
Our Cyto-Mine® and ESI-Mine™ technologies can be used to miniaturise and speed up the screening process. This can save you large sums on costly consumables and reagents, while increasing throughput and helping you identify rare and valuable products faster than other technologies.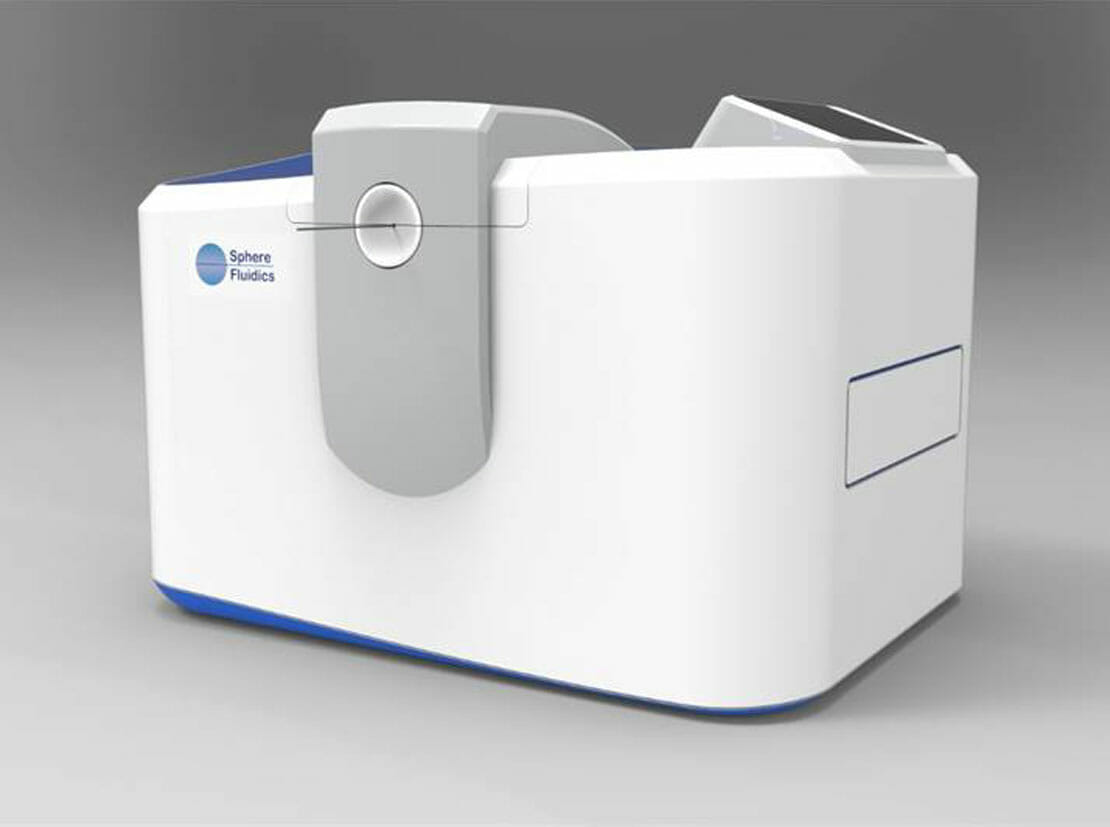 The Unique Benefits of Our Systems for Synthetic Biology Applications
Using our Cyto-Mine® system, you can study large libraries of engineered clones that produce intracellular, secreted extracellular or cell-associated proteins and identify unique variants or other cells of interest from this vast population. This is something that is close to impossible to do with other screening processes. While our systems are optimised to work with a wide range of fluorescent assays and reporter systems, you can also retrieve living copies of hits in a label-free manner by using our ESI-Mine™ technology for mass spectrometry (MS) – normally, these samples would be destroyed, but the ESI-Mine™ system splits each sample prior to analysis allowing retrieval of living cells deemed as hits.
The main advantages of our approaches are that Sphere Fluidics' technology enables high sensitivity and throughput of several millions samples (Cyto-Mine®) or several hundred thousand samples a day (ESI-Mine™). These also give vast cost-savings and high quality results.
Our Systems in Action for Synthetic Biology Applications
A typical synthetic biology project involves engineering cell libraries that can regulate expression of novel and interesting biological molecules. These could be regulatory nucleic acid elements, enzymes, functional RNA molecules or even entire pathways designed to generate a product of interest. These cells must then be screened to find interesting variants. To learn more about how this achieved using our technology, see the accompanying graphic. If you'd like to work with our team to discuss how we can help enhance the synthetic biology work in your lab, get in touch.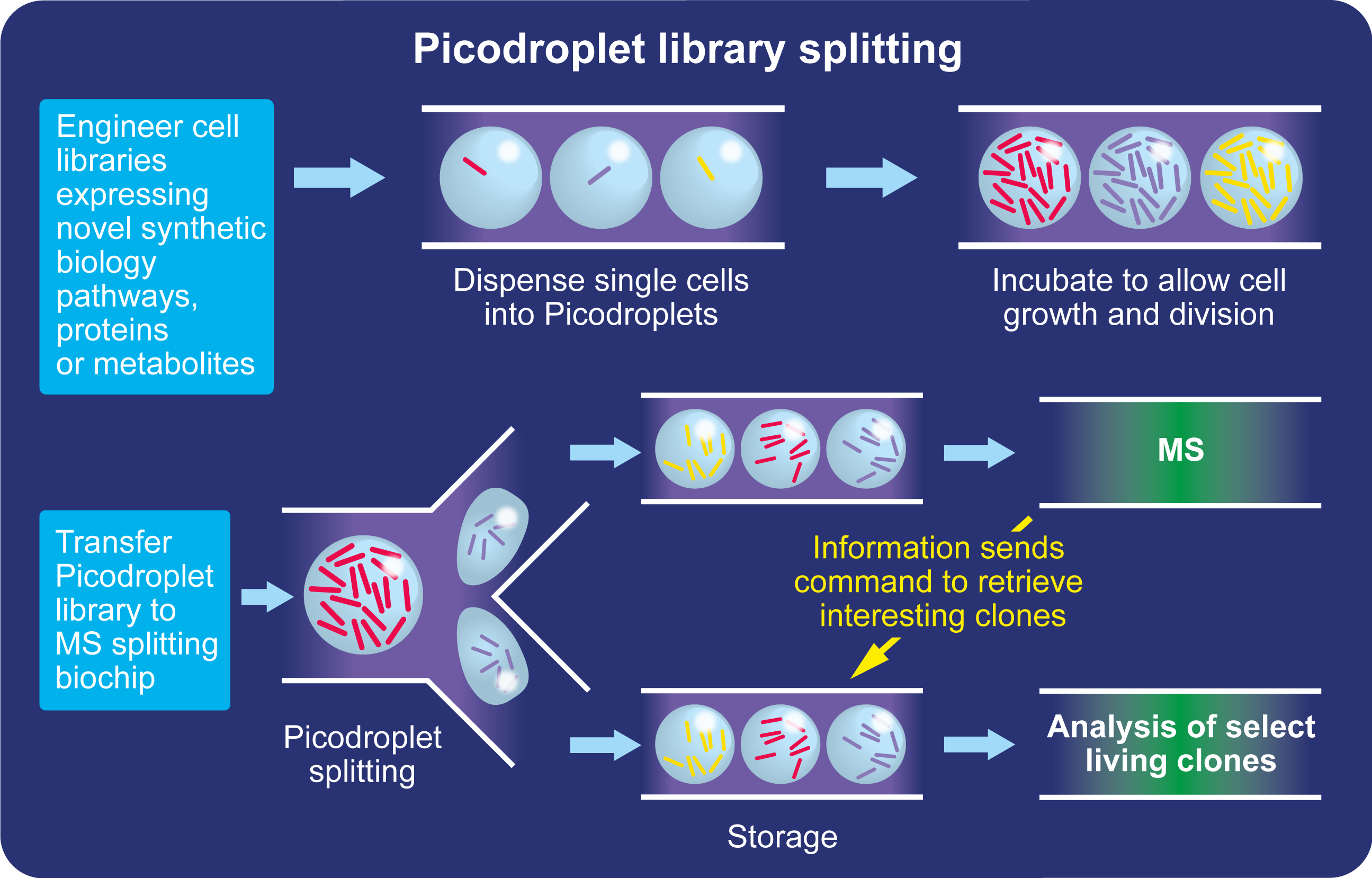 Committed to Responsible Synthetic Biology
Please note, Sphere Fluidics subscribes to the ethos of a Responsible Innovation Framework for our work in the Synthetic Biology area. We have consulted with UK experts and advisory bodies in the synthetic biology area and are continuing to develop further improvements in our approach to Responsible Innovation.
We examine ethical, social and regulatory issues and only approve synthetic biology projects that generate products and services that benefit society and/or human wellbeing, make a positive contribution to the environment and that promote sound practices in employment, business behaviour and ethics.
For more information, please see here: http://synbicite.com/content-panels/responsible-innovation/